Palm Springs Nissan Reviews Cathedral City California
Palm Springs Nissan Reviews Cathedral City California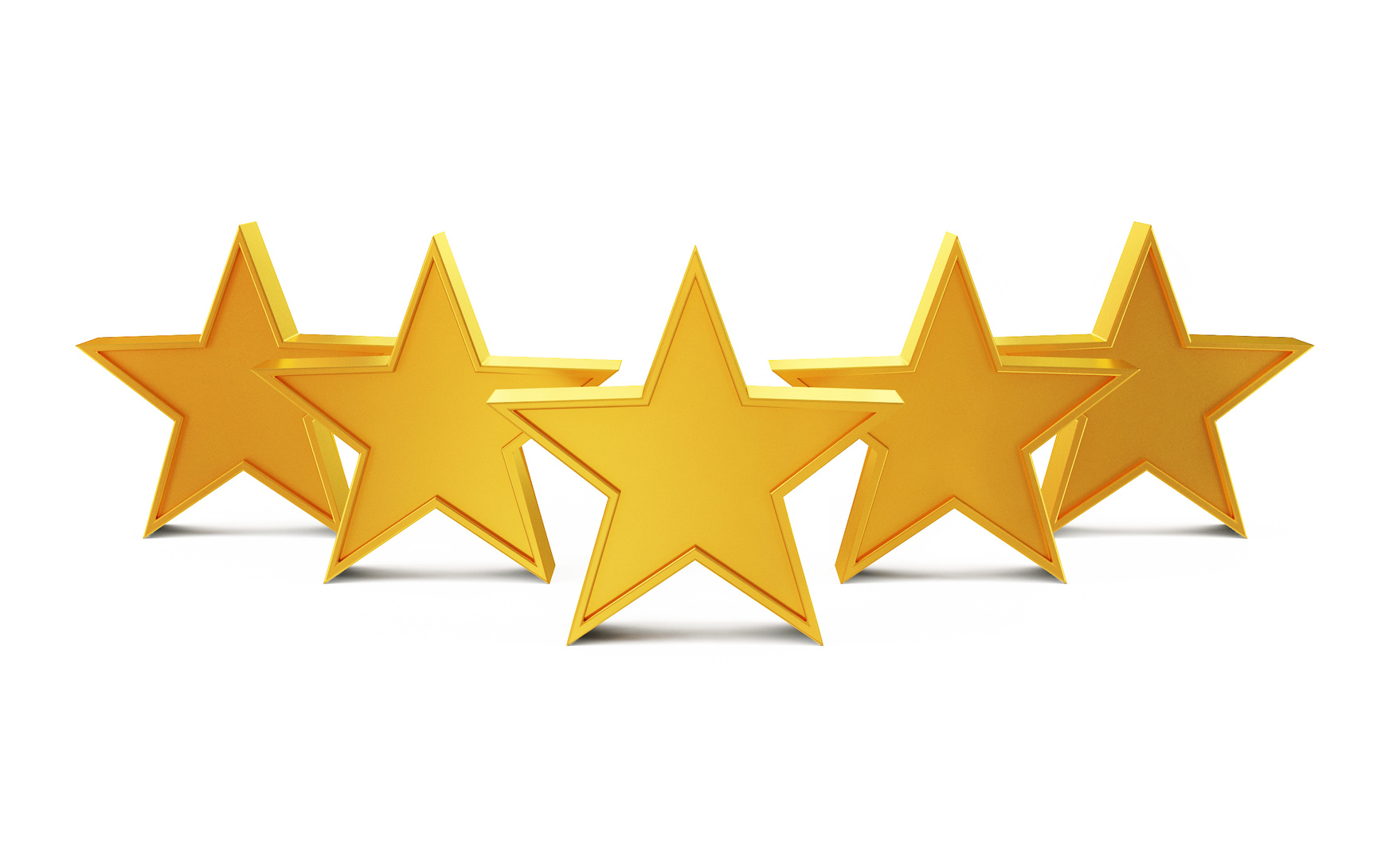 Sales Hours:
Mon-Sat
9:00 AM - 8:00 PM
Palm Springs Nissan Google+ Reviews:
- Joseph Tomassi: Incredible! My experience was amazing and the employees are all extremely knowledgeable and courteous; from purchasing the vehicle to taking delivery. This is our 2nd new car purchase with Palm Springs Nissan and we have referred 2 family members since, who are also super happy with there cars. Seth our salesman was awesome again! Our financier Gary was great too. He made the paperwork quick & easy and he even made us laugh a few times. We will definitely be back again. Thanks Eddie, Seth, Gary and Palm Springs Nissan for making us feel like family! Sincerely, The Tomassi Family
- Anthony Usera: I believe in the integrity and professionalism of the men and women who work at PS Nissan. I have been a customer since 2012 and continue to make my car selections here. I hope you have a great experience with them as I always do. I even trust my wife to take our car in because I know they wont try to upsell her on un-needed services. Go here! you'll love them too!
- Jennifer Black: We bought a pre-owned certified Murano CrossCabriolet from Palm Springs Nissan over the internet. We live in Mississippi. They did a great job of skyping us and sending us pictures so we could buy with confidence. They overnighted the papers and we overnighted them back. After the deal was done, and the car was legally ours, we flew out to Palm Springs and drove it home. We really appreciated how casually they handled everything. Some of the other dealers we contacted thought we were crazy - but Palm Springs Nissan had no problem selling us a car over the internet!!!
- Glenn Scott: Just the best service department anywhere. An attentive staff, with immediate personal service the norm, even without an appointment, (although making one is advised.). I've used them for my Nissan's maintenance for over eight years with zero disappointment!
- Robert Topor: EXCELLENT SERVICE! The dealership experience was outstanding and all employees were all extremely knowledgeable and courteous from the initial start of purchasing the vehicle to taking delivery. There is no hesitation or reservation on me going back to the dealership to purchase another vehicle and/or recommendation on a referral. GREAT BUYING EXPERIENCE.
- Dan Brumett: My primary home is in Los Angeles and my weekend retreat is in Palm Springs. A couple years ago I decided to purchase a new car. I really did not have a clue as to what brand of car I was going to buy or from whom, so I test drive various cars from various dealers in the LA area. The following weekend I decided to check out a Nissan so I visited Palm Springs Nissan where I was immediately greeted by Maxwell! Although the various dealers in LA were acceptable, NO ONE came close to the professionalism of Maxwell and all the staff at PS Nissan. Maxwell took his time, and without any pressure, allowing me to test drive various Nissan models I decided to purchase a Sentra, and the entire staff who did the paperwork, etc, was exceptional, extremely polite and informative. I am very confident PS Nissan gave me the best deal possible on the purchase of this car. When I bring my Sentra in for routine servicing, the service team excel. Justin, Juan and others are extremely efficient ,knowledgeable and extremely polite. When I decide to purchase another new car, I won't even bother looking anywhere else other than Palm Springs Nissan!
- Michael Lutz: I recently bought a 2015 Rogue from P.S. Nissan. I did test drive other vehicles, before buying my Rogue. Two things sold me: 1. The ride was better than the others. 2. the sales staff were very easy to work with. No high pressure, from anyone. I felt like I got a great deal for my trade in, and a reduction in price on my new Rogue. When I purchased my new Rogue, there were only a few to pick from as it was early for the 2015's getting out to the lots. P.S. Nissan still gave me a great deal. The service department is excellent, as well, and I love the free car wash.
- Tim Deen: I take my Nissan to Palm Springs Nissan for routine maintenance. The service is excellent, thorough, and the staff are very helpful in answering any questions. Kudos to them!
- Dick Ower: I very much enjoyed my time shopping for a new truck. Maxwell was very helpful getting me into the right one and I LOVE IT
- Sixto Ramirez: This dealer is very well organized and stocked. The service is excellent and the staff is friendly and attentive. Everything from the sales person interaction to purchase didn't feel rushed. They offer a wide selection of vehicles, not only Nissan. They also have a safety inspection performed in all vehicles they sale. If they don't have the vehicle you are looking for, they work with you and search around until they find it. I wan't to thank Miro (Sales), Majed (Sales) and Abe Razick (Director of Operations) for a phenomenal experience. Thank you!
- Guadalupe Aguilera: I bought my car here in 2013 and ever since i've been getting my oil changed and car washed here they have the best customer service and they make you feel welcomed. if you ever need anything ask For Edwin hes a great help.
- Margie Avina: We have always had great experiences with this dealership. This is our second car that we have purchased from Palm Springs Nissan. However, we have recommended the dealership to numerous friends & family members who have all been happy with their purchases there as well. The salesman, Martin Martinez was very helpful, friendly, and understood our goals. He spent time with us explaining all the features in the new Altima® and answered all our questions. Despite the fact that I showed up to their lot somewhat late on Christmas Eve, the PS Nissan team took their time to assure that we were happy and received the best deal possible. We will always recommend Palm Springs Nissan to all our friends and family!
Palm Springs Nissan YELP Reviews:
- Salomon P. Palm Springs Nissan, Very good service, as always from Justin Perezchica who is the service person who takes care of me every time. Thanks again and keep it up!!!!!!!
- Manny G.: "My recent visit to Palm Springs Nissan's Service Dept was great! My Service Consultant, Alberto was friendly & very professional. He even included a free car wash with my service! As soon as my car was ready, Albert went over all the paperwork with me & he even walked me out to my car to simply thank me for being a customer. From the get go the entire staff at Palm Springs Nissan has been phenomenal! My salesman, Javier Casillas, the Finance Manager Mr. Haas & Albert make it easy to do business at Palm Springs Nissan! If you're looking for a new Nissan, it's really a no brainier! It's a breath of fresh air to know that there are people that actually care & simply want to take care of you. Thank you guys!
- Rick S. "This was my second Altima purchase in 2 yrs. the deal was sweet, Cameron sold my first on and Ramon my new one! No one does financing better than Richelle! Thanks you guys for a sweet car and a sweet deal all honest and up front! Aloha Rick
- Pattycakes P. "I'm so extremely happy with all my car purchases at Palm Springs Nissan, plus all the guys & gals in the service department take good care of my car maintenence when it's time for my service, always with big smiles and friendly atmosphere! I feel at home when I'm here, thank you all
- Bob W. "Traveling From Phoenix to Palm Desert the transmission in my Nissan Rogue started to give me a problem. I arrived at my hotel late at night so first thing next morning I called Palm Springs Nissan and spoke to Justin Perezchico, the service consultant and he advised I bring the Rogue right in. Not wanting to risk a greater problem I had the Rogue towed in and once it hit the lot I felt in good hands. Justin and his associate, Edgar Romero kept in touch with me on the progress of the repair, which turned out to be covered by a warranty Nissan had extended. Back in Arizona, the Rogue in good repair, I wish I lived closer to Palm Springs Nissan. The care I received was beyond my expectations with the highest level of professionalism and courtesy. Thanks Justin and Edgar.
Palm Springs Nissan DealerRater Reviews:
- Nissan owner: "Prompt but not efficient" "The service was prompt, especially because I was waiting for the vehicle. However, my mileage was 17,950. The following day I received an email indicating that my 18,000 mile work was now due. I wish that the service people would have brought this up while I had the car at the dealership."
- Natalie1234: "Wonderful,great so awesome " "Palm Springs Nissan was such a good place to go get a car out they help my family be able to get a new car thank you Robert for your good service we left so excited from Nissan knowing every body did there part in helping us get a good price and good car ."
- Mikeydubbz: ""Great experience!!" "Love Palm Springs Nissan! The staff was so helpful. The finance director Richelle couldn't have been nicer, the whole staff made the car buying experience a fun one!"
- Poolman1968: "Speechless good service,also great customer's services" "Nice person's good service and costumers service great, also the price it's great this is my second car from this dealer and when return for service they clean and wash my car i like it!!!" - Brenda: "The Best Staff and Dealership ever!" "When ever I came in for service I was always greeted with a smile and the staff always remembered my name. I never had to wait a long time for a maintenance check up. If I came in for a problem with my car and it would take a while to be fixed, Edgar would come in and update me as often as needed. When it comes to going over the paperwork Edgar always goes through it with me completely and if I don't understand something he always explains it to me so I can understand better. All of the service staff are wonderful, friendly and very helpful. I totally recommend everyone to get there service done at Palm Springs Nissan."
- Judy R: "Excellent Experience " "After multiple issues at another Nissan dealer here in the area, I switched to PS Nissan. The staff were very understanding of my situation and have followed through on all issues. They have kept me informed of progress with regular updates. While we thought the problem was fixed,it continues to puzzle them. So they have kept my Murano until they can ensure it is safe and reliable. Meanwhile, they have provided me with a rental." - Author: "Friendly , helpful, funny, thoughtful staff" "All the employees did not hesitate to answer any questions that we had in a knowledgeable way. It ended up taking longer then expected because we couldn't decide on the car however they never made us feel rushed or hurried. They have great team work and it shows!! Would definitely recommend for all buyers, that are looking for a friendly, knowledgeable, and very helpful staff!!"
-Deborah: "Friendly, accommodating staff" "I always appreciate the staff who are there to make sure we are well taken care of. And my car is always taken care of - from oil changes to recalls."
- Ricthierich: "Service on my TITAN" "Edgar ROMERO and Pauly service manager , they have been servicing my Titan truck since I have been down here. They offer the best service.... Edgar takes the time to listen, Pauly is the best thing that has happened to the the service Dept.... I would enjoy to work for a great place like Palm Springs Nissan...." - Pegster911: "The best service department!" "PS Nissan is amazing. I always have an awesome experience! The best service department I have ever dealt with! I would recommend this dealership 100 percent!"
DISCLAIMERS
*The above information is regarding Palm Springs Nissan. Contact Palm Springs Nissan with any questions regarding the new or used vehicle you're inquiring about.