Nissan Titan Warrior Concept Review
Nissan Titan Warrior Concept Review
If you are looking for a truck that commands attention and is ready at a moment's notice for an off-road battle, the Nissan Titan Warrior Concept may be what you are looking for. This vehicle has generated some buzz with truck buyers and with good reason. Nissan has spiced up their market with the addition of the supped up Titan XD's new edition. This truck is a bit more aggressive than anything else in Nissan's line-up. It is made to handle the harsh terrain and off-road experiences. The concept truck has had a full suspension overhaul to make what once was the Titan even better. With tires that make the truck stand a superior 37-in off the road, it is a force to be reckoned with. If you want more information on this vehicle, contact Palm Springs Nissan for Nissan Titan Warrior Concept information. A sales representative at your local Nissan dealer serving Palm Springs La Quinta Riverside Hemet California wants to help you finance one of these amazing trucks.
Interior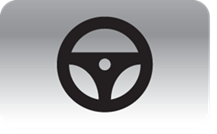 Inside the vehicle, there is a customized steering wheel that was made from an aluminum block. The hot-and-cold drink carriers in the center console allow the cups to be laid down. This helps to prevent spilling during off-road battles. There are toggle switches that put the truck into the off-road mode, as well as some auxiliary gauges too. To create an upscale feel, Nissan used carbon fiber with their chrome and leather trim. Hints of a bright orange hue give the console highlights that blend the interior with the exterior. If you want to see the Titan Warrior, contact Palm Springs Nissan for Nissan Titan Warrior Concept information. You can request a quote, or schedule a test-drive, from your computer. Our fully functional website can help you accomplish financing and much more before heading to the lot.
Exterior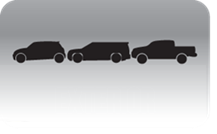 The name "Titan" comes from the Greek word for warrior. Nissan did not just want to build another truck, they want something that would stand out from the rest and dare to be different. The truck stands a massive 81.5 inches tall, and it is 86.6 inches wide. With 18-in custom alloy wheels, there is no place this truck cannot go. Its sleek, masculine lines stand out in the crowd. Going for more of a high-tech look, Nissan has redesigned the entire fascia of this truck. They added a skid plate to help in those off-road conditions, as well as a set of new hood vents. The quad exhaust system has been engineered into the back bumper so that it is hardly noticed. The boomerang lights give it a robotic feel that rivals any other automobile in the industry. One of the coolest features of this truck is the roof-integrated off-road LEDs. They will light up the night through snow, rain, or fog. If you want to read a Nissan Titan Warrior Concept Review and test drive one of these trucks, contact your Nissan dealer serving Palm Springs La Quinta Riverside Hemet California.
Powertrain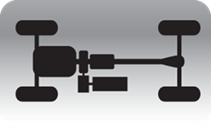 The Nissan Titan Warrior Concept has one powerful engine inside. It is packed with a V8 turbo diesel that can handle any mountain or terrain that is in its way. It has an impressive 310-hp with 555-lb of torque. It is a 5.0 engine that powers this 4x4 standard vehicle. Switch from 4H to 4L with the easy knob controls in a matter of seconds. The push start engine is so quiet that you can hardly tell it is running. It has a customized suspension system to make sure that even in off-road conditions you still have a comfortable ride. Come by and check out this truck at your Nissan dealer serving Palm Springs La Quinta Riverside Hemet California.
Mechanical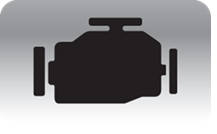 The inside mechanical set-up is just as impressive as the rest of the truck. The Nissan Titan Warrior Concept has a 7" touch screen control center that has navigation as well as all the other bells and whistles. The Titan Warrior has dual climate control to ensure each passenger is comfortable. It has rear cameras so that you can see all around the truck. Just hit the "camera" button and the outside display will show up in the control center. It has USB ports in the front and back, which ensures you can bring along all of your technology devices. Come down and see why so many are test driving these trucks. You can go to our website for more information, or you can stop by our lot in your free time.
DISCLAIMERS
*The above information is regarding the base model Nissan Titan Warrior Concept. Standard specs and features may change from year to year. Contact Palm Springs Nissan with any questions regarding the new or used vehicle you're inquiring about.