Nissan IDX FreeFLow Review l California
Nissan IDX FreeFLow Review l California
Industry watchers and consumers alike have been waiting with baited breath for Nissan's latest concept car. The brand has settled on calling it the Nissan IDX FreeFLow. It is scheduled for release as part of the 2017 roster. Observers agree that the retro trend in auto manufacturing has a new flagship with exteriors and interiors that harken back to the 1950s and 1960s. All the Nissan IDX FreeFLow Review has been nothing short of praise with examples citing its spectacular paint job and box exterior. While suggestions that Nissan designed this vehicle to cater to a younger crowd, those in the mid-life crisis club will also be impressed. Examples of features that placate these crowds include the sporty chassis with a wide stance and wheels selections to enhance the design. There is more to its head-turning appeal with a zero to 60mph in under10 seconds. Carbon fiber materials addressed the drag-efficient ratio so drivers experience agile handling on every surface. This two door beauty will be making its way to dealers soon. Interested buyers can contact Palm Springs for Nissan IDX FreeFLow information. In the meantime, expect pricing to be in the $25,000 neighborhood. This will bode well for all consumer groups with affordability and value on their checklist.
Interior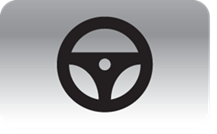 A big surprise is in store for buyers when they preview the interiors of the IDX FreeFLow. It melds a combination of modern features while adding its own style. Drivers should not expect to be overwhelmed with a busy console or cluttered instrumentation. Instead, there is a minimalist approach to the design with a large analog clock and round speedometer. The controls for audio and climate control continue this theme with color coordinating inlays throughout the cabin. A Nissan IDX FreeFLow Review shows refined simplicity with premium denim cloth and accents on seats. Chrome-like materials adorns gear shifts, steering wheels and center consoles. The results in the standard model and NISMO super sporty version are stand-outs with comfortable seating for five. Palm Springs Nissan serving La Quinta Riverside Hemet California has a photo gallery and available specifications ready today.
Exterior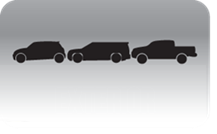 The IDX FreeFLow gets its chassis inspiration from older brother Datsun 510. Clean lines on the hood, side fenders, and trunk are void of any sculptured features in a combination of white, light brown, and flax. More simplicity comes with understated grills and round headlamps. Front bumpers are inverted similar to muscle cars. Roofs have a round design that appears to float over the frame. The Nissan IDX FreeFLow Review points out how tail lights blend the retro and contemporary design together. It has an additional sprawling tail lamp to complement the main assembly. Vertical side exhausts run the length of the front fender. Chrome rims are 18 inches with 195/50 tires finishing off the trendy craftsmanship. NISMO ups the ante with bigger rims and racing stripes and colors. More distinction has square headlamps, spoilers, dual-front grills, and low hanging door fenders. Contact Palm Springs for Nissan IDX FreeFLow information today.
Powertrain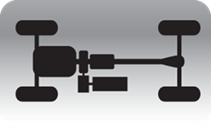 Engineers were a bit more forthcoming with power-train details. They gave information for a Nissan IDX FreeFLow Review highlighting a 1.2 to 1.8L engine displacement with an inline four configuration. This translates to a mid-range of 150hp and 110 pounds of torque. NISMO is expected to have a turbo engine to bolster its sporty reputation. Palm Springs Nissan serving La Quinta Riverside Hemet California will stock inventories ready for previewing and test drives. Models will have a top speed near 110mph with a CVT (continuous variable transmission). Contact Palm Springs for Nissan IDX FreeFLow information about the front engine positioning and more power-train details.
Mechanical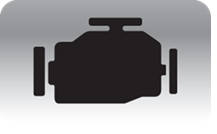 Engineers and designers are tight-lipped about the brakes, suspension, and stability features. Expectations are they will keep things a bit traditional with independent suspension in the front and rear. However, it has been confirmed that IDX FreeFLow promises a revival of the rear-wheel drive. Adaptive cruise control or steering wheels with versatility is not clear at this point, but would be safe bet with these cars. Auto shows showcased moon roofs for both the Nissan IDX FreeFLow and NISMO. ABS brakes will probably be standard in line with auto industry standards, while Brembo upgrades for MISMO will add the final sports detailing. Whatever the final specifications will be, Palm Springs Nissan serving La Quinta Riverside Hemet California will be the only places to test drive them. Technology has been floated at a sure component with Bluetooth connectivity and streaming capacity. With these features, it is safe to assume a touchscreen display will be either standard and/or optional.
Safety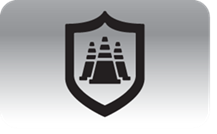 There is confirmation that the stealth shaped exterior mirrors on the Nissan IDX FreeFLow will be cameras. It is safe to say that airbags and a few assist systems will be available as options or in packages. Palm Springs Nissan serving La Quinta Riverside Hemet California has a sales team with more information about safety assist features such as blind spot, land departure, and parking assist. With the level of detail divulged by Nissan, IDX FreeFLow will come with a full-suite of safety features. Concept cars such as the Nissan IDX FreeFLow are always discussed by brands in a shroud of secrecy. However, drivers have a lot to sink their teeth into with this model based on the confirmed reviews. Contact Palm Springs for Nissan IDX FreeFLow information including the release date so a preview and test drive can be scheduled.
DISCLAIMERS
*The above information is regarding the base model Nissan IDX FreeFLow. Standard specs and features may change from year to year. Contact Palm Springs Nissan with any questions regarding the new or used vehicle you're inquiring about.