Hemet CA Area 2016 Nissan Altima Quotes
Hemet CA Area - 2016 Nissan Altima Quotes
If one word could describe the likes of the Altima, it would be versatile. The Altima can satisfy just about any driver from any walk of life. It is affordable, dependable and efficient. Those are three qualities that everyone longs for in a vehicle. Furthermore, the Altima is completely gorgeous. If you are looking for something that can be your daily driver and your long-term riding partner, then the Altima is the perfect choice for you. Visit a dealer serving Hemet CA area and ask for Hemet CA Area 2016 Nissan Altima quotes.
Interior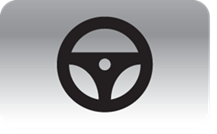 Everyone looks for comfort when they get behind the wheel of a vehicle. They look for seats that are so comfortable that their entire bodies just sink into them. They desire a cabin that is full of visual pleasantries and tons of conveniences. The 2016 Nissan Altima delivers all of that to its riders. If you buy an Altima, you will have access to interior features like the Rearview Monitor, Bose Audio and an intentionally ergonomic design that can do all but put you to sleep because it's so comfortable. You have everything you need to provide you with a long and prosperous trip. Most of all, you're in control of it all.
Exterior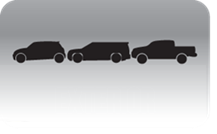 Hemet CA area 2016 Nissan Altima quotes. The exterior design on the Altima is rather gorgeous. The model is cut like a champion and has some gleaming lights and glistening chrome where it counts. The color choices that you have for the casing are very important. Some of the options that you have for this vehicle are colors such as Java Metal, Glacier White, Brilliant Silver, Deep Blue Pearl, Storm Blue and many more. The Altima is class on wheels. The design on it makes it stand apart from all the rest in its class. It is truly the mark of a genius. You will be delighted to get into one and take a nice long ride in it.
Powertrain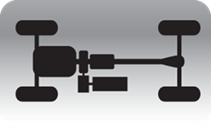 Sometimes classy vehicles do not have the power behind them that customers need. This is not the case. The Altima has all that you will ever need or want in a car in terms of power. You can select a four-cylinder engine or a six-cylinder engine depending on how much power and fuel efficiency you want for your vehicle. The four-cylinder motor provides up to 182 horsepower, which is impressive for a small motor. The six-cylinder option gives you a healthy 272 horsepower. It is an amazing number. You get to choose which one you want based on personal preferences. The fuel efficiency is amazing on both models. Visit a dealer serving Hemet CA area and ask for Nissan Altima quotes.
Mechanical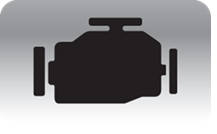 The Altima takes you where you need to go in the tech category as well as other categories. You have access to features such as Connect, Remote Engine Start System, Advanced Drive Assist and More. The Remote Engine Start System can be like a dream to you on days when it is raining outside or mornings that you just do not feel like running out to the car to start it up. The Nissan Connect System is an intricate system that puts you in touch with your favorite applications like Pandora Music, Google Search, SiriusXM, FAcebook and more. With the Nissan Connect system, you will never miss a beat or not know what is going on in your community. You also have access to a RearView monitor in the Altima. The RearView Monitor can help you in so many ways. One way that it can help you is by keeping you aware when you are trying to back up the vehicle. It is an excellent accident avoiding device for you. Parallel parking is another area that the feature can help you with. You will never have to avoid parallel parking again just because you are unfamiliar with its processes. This feature can assist you well. Stop by a dealer serving Hemet CA Area and aks for Hemet CA area 2016 Nissan Altima quotes.
Safety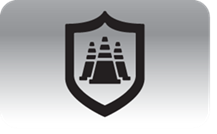 Nissan always goes heavy on the safety features. Therefore, you will have a heap of protection if you choose one of these amazing models. You will have access to features such as Rear Cross Traffic Alert, Six Air Bags, Forward Collision Warning, Blind Spot Warning, Forward Emergency Braking and more. Blind Spot Warning will make you feel secure to drive because it will let you know that it has your back. It keeps an eye on those sensitive areas that usually mess up the average driver. All of the safety features will come together and do some good work for you. Ask for Nissan Altima quotes for this model. Test-Drive: Your next step should be calling the dealership, asking for Nissan Altima quotes and scheduling a test-drive. You will want to see what the Nissan Altima has in store for you. It truly is a magnificent choice for a vehicle. Call and let someone know that you want to see what the Altima has to offer you. Someone will bring you in for a meeting and a test-drive. You can spend some time driving the car around the neighborhood and deciding if you would like to take it home.
DISCLAIMERS
*The above information is regarding the base model 2016 Nissan Altima. Standard specs and features may change from year to year. Contact Palm Springs Nissan with any questions regarding the new or used vehicle you're inquiring about.