2016 Nissan Rogue Quotes near La Quinta CA
2016 Nissan Rogue
The Rogue has been a great Nissan best-seller for many years, thanks to its flexibility, expressive styling and comfortable interior, not to mention the solid performance and efficiency of its continuously variable transmission. Adding new safety and infotainment technology to the mix, the 2016 Rogue is a timely upgrade to the enduring classic that is going to be quite popular, so now is the perfect time to secure one for you and your family. Just request a 2016 Rogue quote from Palm Springs Nissan - our full-service Nissan Rogue dealer serving Palm Springs La Quinta Hemet Cathedral City shoppers. With some of the most competitive 2016 Nissan Rogue Quotes near La Quinta CA, we have a great car for you at a great price. Here are some of the excellent new features that make the 2016 Nissan Rogue a must-have car this season.
Interior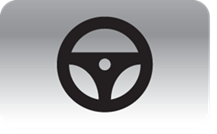 The spacious and versatile interior offered by the Rogue has been one of its biggest selling points since day one. It has one of the biggest interior spaces of any compact SUV and is even available with an optional third row, which usually requires going with a much larger or much more expensive vehicle. And this interior is not just large, but also well-appointed. Soft-touch plastics and nice brushed metal trim is everywhere even on the entry-level models and the comfortable seats are a more upright version of the Altima's super-comfortable "Zero Gravity" chairs. We encourage you to try sitting in our showroom models at our Nissan Rogue dealer serving Palm Springs La Quinta Hemet Cathedral City shoppers. You will feel so comfortable, you won't want to leave. But don't worry. You can request your 2016 Nissan Rogue Quotes near La Quinta CA right from the comfort of the Rogue's interior.
Exterior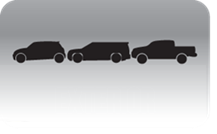 Since the Rogue got its new stylish look during the 2014 redesign, other Nissans have drawn from its distinctively upscale styling for their own redesigns. The trendsetter pieces of the Rogue's look are still present on the 2016 model such as the sharp grille with its V-shaped brushed metal accent or the angled headlights with their LED contours. The overall look is at once both luxurious and aggressively sporty. As you request a 2016 Rogue quote from Palm Springs Nissan, take a moment to appreciate the impressive array of exterior colors and interior finishes available to help you make your 2016 Rogue uniquely styled to your preference. Regardless of paint selection or exterior accessories, the Nissan Rogue remains one of the best-looking compact SUVs money can buy, so come visit our dealership and check it out up close and in-person!
Powertrain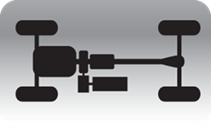 The engine and the transmission of the Rogue have also not been changed for 2016, but don't let it keep you from getting our 2016 Nissan Rogue Quotes near La Quinta CA, since the existing powertrain is more than up to the challenge of the modern compact SUV. It is powered by a 2.5-liter inline four-cylinder engine common on several other Nissan models, for example the Altima. It generates 170 horsepower and 175 pound-feet of torque which the continuously variable automatic transmission can send to either two or four wheels. This combination earns the Rogue a respectable zero-to-60 time of 8.9 seconds. Visit our Nissan Rogue dealer serving Palm Springs La Quinta Hemet Cathedral City shoppers and you can see for yourself why Nissan has stuck with this quick and reliable combination over the years.
Mechanical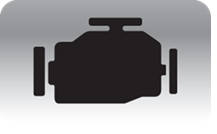 Nissan has not altered much in terms of the mechanics on the 2016 Rogue, sticking with the traditional steering and suspension formula. The suspension nicely manages the difficult balancing act SUVs have to play between road responsiveness and passenger comfort. The Rogue succeeds in threading the needle with a comfortable ride and good balance around turns. The latter is helped by its excellent electronic power steering system that manages to be very precise compared to some other drive-by-wire systems. The wheels respond quickly and the car is easy to maneuver at both high and low speeds.
Safety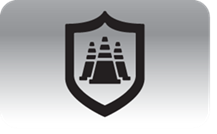 One of the big new selling points of the new Rogue is its updated active safety system. The new system combines a radar-based dynamic cruise control with forward collision detection and automated emergency braking, which means the car can detect an impending collision and automatically apply the brakes, often faster than the human driver can. This improvement has finally earned the Rogue the Insurance Institute for Highway Safety's Top Safety Pick award, which requires an emergency braking and collision warning system in addition to earning the IIHS's top score on all of the crash tests, which the Rogue does as well. The National Highway Traffic Safety Administration likewise thinks highly of the Rogue, giving it a four-star overall rating and a five-star side collision rating. It is safe to say that the 2016 Rogue is now one of the safest compact SUVs that you can buy. The new upgrades and improvements, as well as the classic and reliable design features, make the 2016 Nissan Rogue one of the must-buy cars of 2016. That is why we invite you to request a 2016 Rogue quote from Palm Springs Nissan, our premier Nissan location. Our friendly and experienced sales staff will be happy to help you find the right Rogue for your needs and get you an excellent offer on the car. With our great cars and great prices, why go anywhere else?
DISCLAIMERS
*The above information is regarding the base model 2016 Nissan Rogue. Standard specs and features may change from year to year. Contact Palm Springs Nissan with any questions regarding the new or used vehicle you're inquiring about.